Un festival en streaming tous les ans, un stream hebdomadaire
Les Geek Faëries On The Web, c'est quoi ?
C'est un festival gratuit dont on profite devant son ordinateur seul ou à plusieurs
C'est le premier festival entièrement sur internet. 48 heures non stop de contenu sur plus d'une dizaine de flux. Un exploit technique pour lequel nous codons nous-mêmes les outils nécessaires.
Pourquoi on y participe ?
Parce qu'il fait froid dehors, parce que l'hiver a une ambiance très particulière qui va bien à internet. Parce que ce partage feutré et tranquille permet aussi de se sentir appartenir à une culture, à une communauté. Il permet de se poser des questions sur la vie, l'univers et tout le reste dont tout le monde sait que la réponse est 42.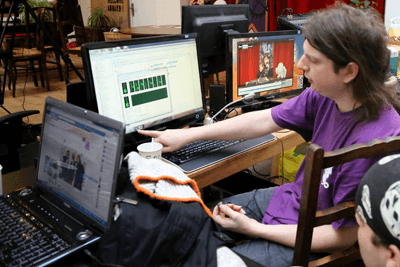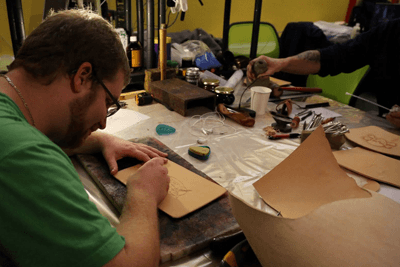 Comment on y participe ?
On y participe aussi en échangeant via tout ce qu'internet met à disposition. Un moyen efficace pour poser des questions aux invités et faire partie intégrante de l'équipe des Geek Faëries
Y'a quoi dedans ?
Conférences (invités, sciences humaines et fondamentales), craft (cuir, bijoux, cosplay, couture, maquettes), master classe invités, tables rondes (gaming, video, fandom), speedrun, gaming, jeu de rôle, quizz, jeux et intéractionx avec le public, discussions avec l'équipe d'orga sur les futures Geek Faëries, Fandom Zone, magie, musique, ateliers, etc…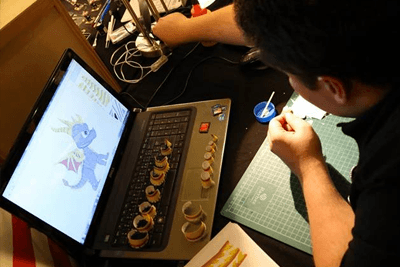 Histoire
« La nuit, c'est une journée en plus »
En 2013, les Geek Faëries ont du être annulées link une semaine avant la date annoncée. Portée par le soutien de 18000 personnes link, l'équipe a décidé que le festival aurait quand même lieu, mais…. Sur internet ! link Nuit et jour, sans quasiment dormir, l'équipe a eu cinq jours et nuits pour organiser un festival online avec plusieurs flux simultanés. Une prouesse technique qui a marqué les esprits et a réellement posé l'image des Geek Faëries : celle d'un évènement à part, d'une équipe de créateurs obstinés et innovants.
Cette aventure a également révélé à quel point le public des GF tenait à son festival. Elle a mis en évidence que la culture geek signifie partage et efficacité.
Désormais la version On The Web des Geek Faëries est devenu un événement annuel en janvier link, car l'expérience mérite de dépasser le simple hommage aux événements tragiques qui ont donné lieu à sa création. De nombreuses personnes ne pouvant avoir accès aux conventions et festivals, c'est la première fois que la francophonie entière peux partager ce moment… de partout dans le monde, gratuitement.
Les Geek Faëries On The Web c'est environ 12 000 IP uniques, soit autant d'ordinateurs qui affichent son contenu !
Les On The Web en vidéo :

Les On The Web en photo :