Il n'y a pas que l'hiver qui arrive ! La musique aussi !
Dès l'aube  des Geek Faëries, il a été toujours acquis de voir la musique s'intriquée dans les univers multiples et parallèles du festival.
Au travers des histoires, des épreuves, des esprits et des quêtes qui ont façonné ce festival, un album composite de talents a toujours eut pour coutume d'ouvrir la voie peu de temps avant la date magique où nous allions tous nous rencontrer pour traverser un continuum de belles choses.
Cette année encore, un ensemble de Musiciennes et de Musiciens issus de multiples magies  se sont réunis sous une seule bannière pour vous livrer un album emblématique !
Des contrées sauvages et épiques de Digital Orchestra en passant par les poétiques notes empruntes des éléments d'Aitua, vous pourrez simplement et en toute confiance fermer les yeux et voyager sans entraves !
Pour ce septième album, nous avons préparé de multiples routes d'écoutes passant d'une histoire en 11 chapitres à des nappes de métal fracassées par tout un monde fantasy. D'immersions au travers de territoires inédits ou familiers en passant par une intrusion cinématographique auditive !
Imprégniez vous des mondes qu'a créé pour vous Julien Sauvage ! Naviguez sur l'interface 16 bit de Lucien Bill ! Accompagnez les Terres peuplées de Dragons de Cedric Baravaglio !
Pour vous, voici l'équivalent d'une année de travail et de créations qui nous l'espérons, seront capables de vous immerger dans ce que nous voyons, ressentons et surtout, dans ce que nous sommes !
Électrisez vous sur le métal de Razor's Edge, filtrez l'opacité des Terres de Jenseits et pénétrez les étendues lyriques de Yann Machurey !
Dix huit Artistes de talents réunis, soixante et un titres en présentation et autant d'envolées musicales.
Des voix envoûtantes de Josselin Oudot aux charismatiques bouleversements des Terres de Lou Kass, Installez vous et profitez !
La fenêtre de lancement est à cet instant favorable et il ne reste qu'à se laisser décoller ! Des voies sombres et entraînantes de Tristan Lohengrin, brassez ces nombreuses contrées que viennent en plus faire virevolter les titres de Bastien Lenoir !
Nous vous souhaitons une très belle écoute !
Razor's Edge
Initié par And et Dan, frères dans la vie, le groupe Razor's Edge a vu le jour en 2014. Implanté à Dieppe (76), le groupe évolue dans un style résolument métal.
Cette bande d'amis passionnés jouent et se connaissent depuis leur adolescence.
Anto, le survolté vocal du groupe est le petit dernier à avoir rejoint ce dernier voici quatre mois !
Leurs influences ?  Iron Maiden, Mégadeth en passant par Metallica et bien d'autres !
Leur actualité ? Continuer à composer des titres originaux et enregistrer un album !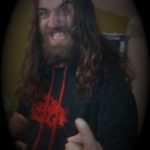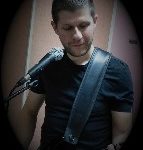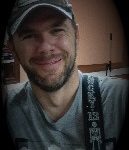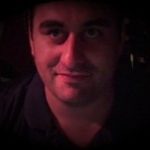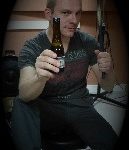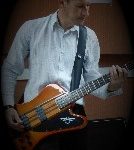 Mangie (AKA Jenseits) est tombée dans la musique quand elle était petite. En commençant le violon à l'âge de 6 ans, elle découvre une addiction dont elle ne sortira jamais plus, et qui la fera devenir ingénieur du son. Elle compose de manière anarchique depuis ses 14-15 ans, et plus structurée depuis pour des courts métrages, des groupes où elle a joué, ou du jeu vidéo.
Stay geek !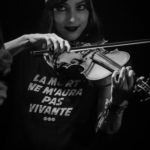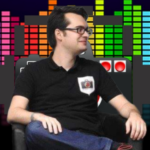 « Bonjour, camarade geek ! Je suis Lucien, le compositeur et l'ingé son de l'association All Geek Studio : mes musiques (un mélange de compositions personnelles et de reprises façon « 8 bits ») accompagnent les péripéties des personnages de la websérie « IRL – In Raph Life ». Si le thème de Raph, le personnage principal, vous reste dans la tête pendant plusieurs jours dès la première écoute ne vous inquiétez pas : cela est tout à fait normal. Vous ne pourrez pas vous en débarrasser, mais vous pourrez le siffloter et ainsi troller vos proches ! N'hésitez pas à venir faire un tour au stand d'All Geek Studio pour y découvrir nos autres créations. »
« Aitua, guitariste, j'écris principalement des morceaux pour guitare. Bien que j'ai une formation classique, j'ai une culture assez geek et je n'hésite pas à m'inspirer de ce genre dans mes compositions.
Mais pas seulement de la composition ! J'arrange également. Et les musiques du domaine publique le resteront après l'arrangement ! »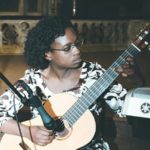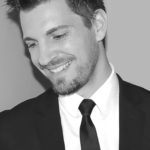 « J'ai commencé ma carrière musicale en 2001 avec la fondation du groupe de Black Metal Viking Fjällstorm avec lequel j'ai sorti trois opus entre 2003 et 2006, notamment le remarqué Midnattssolen. Après cela, j'ai continué à composer sous différents noms pour des projets allant de la BO de film d'horreur à un album de variété pour un artiste local.
Mes racines sont Rock, Metal, Electro Goth, Indus et classique, avec un certain intérêt pour les musiques traditionnelles et médiévales. Actuellement, j'écoute surtout des compositeurs slaves de la période romantique, et des poèmes symphoniques (BO de films et de jeux vidéos en majorité). J'attache beaucoup plus d'importances à l'ambiance, à l'émotion qu'à la technicité. Pour la moi, la musique, c'est avant tout la Vie faite de lumière, de parfums, de sons et d'images. Une façon de voyager à travers le temps et l'espace.
L'une de mes caractéristiques, c'est que je suis totalement dépourvu de formation musicale. Je suis même incapable de lire une partition ! Pareil pour la MAO. Je fais tout à l'instinct, en trifouillant et en testant. Au final, c'est l'Univers l'artiste, je ne suis que l'instrument !
J'ai conçu les titres pour les Geek Faëries comme si ils allaient être utilisés dans un RPG. C'est une première pour moi et j'espère que le résultat vous plaira ! »
« Musicien depuis plus de 20 ans, je commence à composer un projet personnel assez ambitieux basé sur les couleurs en 2006. Autodidacte complet, je me mets à la création musicale pour le jeu de rôle en 2014. Après des années d'expérience en groupe en tant que batteur, le travail de composition au clavier m'ouvre le champ de tous les possibles.
Aujourd'hui, je suis ravi de rejoindre Geek Faëries pour une nouvelle aventure, à la croisée des univers et des talents ! »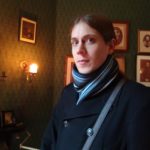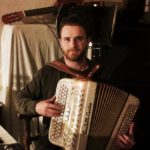 Compositeur multi-instrumentiste autodidacte.
« Après plusieurs années en conservatoire d'accordéon, j'ai participé à de nombreuses représentations autant en solo qu'en groupes, où j'ai eu l'occasion d'apprendre d'autres instruments (tels que la harpe celtique, la guitare, le piano et l'harmonica). Mais depuis 2008, je me concentre essentiellement sur le travail de compositeur de bande originale, notamment pour des jeux-vidéos, des courts-métrages ainsi que pour des webradios et fictions audio. »
Cédric est un compositeur suisse professionnel de BO de jeux vidéos (Eitr, Graywalkers, StarHammer 2, Warfare Online) ayant participé depuis quelques années à des projets communautaires et composé pour Noob, Millenium.org, Judgehype, le Neko Light Orchestra etc. Il anime depuis peu une émission youtube sur la composition appelée « le Compositoire ».
Il est également fan de musique nordique, classique, métal, d'OST et de jeux ! Le tout sans oublier de bière !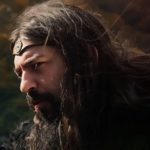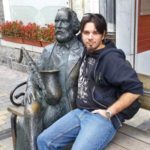 « J'ai embrassé le monde de la musique grâce à mon instituteur de CE1, qui avait à cœur de nous faire découvrir l'art sous toutes ses formes. Un jour, il nous a fait écouter un morceau du groupe Urban Sax, au sein duquel un instrument m'a littéralement foré le cerveau. Ce jour-là, j'ai pris une décision : un jour, je jouerais du saxophone baryton.
C'est aujourd'hui chose faite : saxophone alto, baryton et même basse, puis guitare et enfin basse. J'ai joué dans plusieurs formations musicales, allant de l'orchestre d'harmonie au groupe de metal en passant par la banda.
En ce qui concerne la composition, je travaille principalement sur le metal et la musique orchestrale. Mes influences sont donc assez variées, allant de groupes tels que Testament, Devil Driver ou Rammstein, à des compositeurs comme Danny Elfman ou John Williams.
Mes souhaits sont très simples : continuer à jouer et composer, améliorer mes connaissances musicales et explorer de nouvelles voies ! »
Josselin OUDOT, plus connu sous la forme Joss Aramatheus, est un musicien, compositeur et interprète depuis plus de 17 ans. Il est principalement connu pour être le justicier du son, il à déjà travaillé pour l'OST des Geek Faëries de 2014, 2015 et maintenant 2016 !
Joss a commencé à écrire pour son plaisir, élaborant toutes sortes de variations musicales autour de ses émotions ainsi que ses influences. Les univers ainsi créés, la musique, prit forme au fil des compositions.
De nombreux musiciens ont publié des titres sur les OST des Geek Faëries, mais le succès majeur remporté par ce festival est, et restera, sa renaissance  au château de Selles-sur-Cher sans qui, Joss n'aurait pas pu découvrir ce monde merveilleux qu'est les Geek Faëries !
Enjoy your life ;)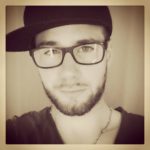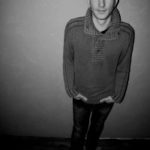 « Musicien autodidacte, je m'intéresse assez tôt à la composition. Je me perfectionne dans différents projets et devient professeur de MAO.
Je décide ensuite logiquement de composer pour la publicité en créant Digital Orchestra où je travaille notamment pour CHANEL, PORSCHE, MERCEDES, PIAGET et réalise ainsi plus de 100 Publicités.
En parallèle de mon activité, je continue à composer pour de nombreux courts et moyens métrages puis récemment pour des longs métrages (BEYOND THE BLOOD, GUULU, SURVIVAL,etc..). »
Musicien peut être même avant sa naissance sur Gallifrey, Bastien Lenoir est compositeur et interprète.A l'aise avec un saxophone, une basse ou un piano, il se permet également le bougre d'évoluer en MAO !
Évoluant entre le métal, le jazz et l'indépendant, il lui arrive également de puiser sa créativité dans le classique ou l'électro. Ses influences nombreuses incluent de façon très incomplète Black, Folk, Symphonic metal,  Rammstein,  Turisas, Rhapsody of fire ou encore Rob Zombie !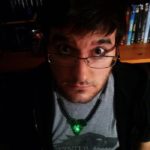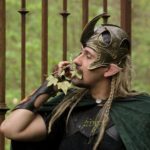 Bon… Que dire ? Mmmm… Mouais… Pfff… Bon… OK !
Il était une fois dans un futur passé, un petit Geek qui grâce à un grand frère qui traînait par là, eut la chance d'avoir un Atari 520 ainsi qu'un petit synthétiseur MIDI en cette belle année 1986 (où calendrier de Starfleet 4319 virgule on comprend que dalle à leurs dates !)
Déjà complètement pervertit au cinéma fantastique et à la science-fiction bien avant son arrivée sur Terre, ce petit Geek tenta de reproduire la musique de ses films préférés en 16 bit tout en tentant d'écrire des histoires à base de Fantômes et de croquemitaines !
Tout d'abord avec deux doigts, puis trois, puis douze ! (on a jamais dit qu'il était bon en math !), il arriva à rendre sourdes toutes les personnes de son entourage mais à rendre ses reproductions partiellement écoutables !
Le temps filant, le petit Geek vit défiler les années mais ces dernières ne le firent pas dévier d'une particule subatomique de ses passions. Le cinéma s'étant rendu définitivement inaccessible pour des raisons de coûts, cet énergumène continua l'apprentissage de l'écriture et de la musique.
A présent ? D'autres années ont passé mais rien n'a changé !
La technologie a enfin permis à ce type (3ème ?) de se rapprocher un tout petit peu de ce cinéma qu'il affectionne tant et lui permettre de travailler sur une curieuse forme de cross-over entre l'écriture et la musique.
Voilà ! C'était l'histoire ballote d'un personnage qui n'aura jamais de cesse d'évoluer entre son monde et le vôtre par cette très fine frontière laissée entrouverte un jour par une clé de Sol…